How to Get to The Top of Google Search Results With 12 Tips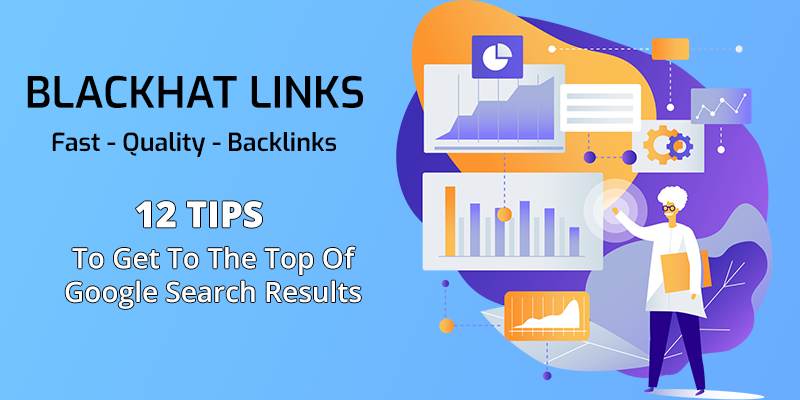 Every business owner and blogger wants to know how to get to the top of google search results.
Today I'm going to show you 12 proven tips and tricks that SEO experts and businesses use.
I'll cover what Google considers most important:
Content creation, promotion, and link-building.
Let's start!
Accurate and Deliberate Keyword Research

If you want to know how to get on the first page of Google, you must understand the journey and respect its route. 
Your first stop? Your visitor's minds and keyboards 
Thankfully, we don't need to be mind-readers because our future clients are typing exactly what's on their minds in the search bar. 
Whenever we use Google, we type what we'll refer to as SEO Keywords, and when you optimize your website's content around them, Google's bots will proceed to crawl and index your website for these valuable terms. 
It's estimated that over 70% of all online experiences are originated from search engines such as Google, Bing, Duckduckgo, etc. So, for businesses, it's critical to be listed in the Search Engines Result Pages for valuable SEO keywords. 
But how can you find these keywords? 
Great question! Here's a tool I use regularly. 
Google happens to have a tool called The Keyword Planner, and it's fairly easy to use. 
Simply create a Google Ads account, then head over to the "Tools & Settings". Click "Planning" and select the Google Keyword Planner button on the menu.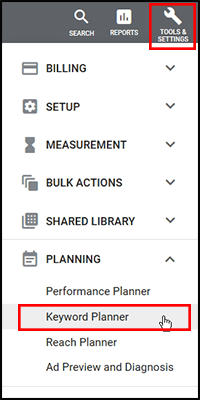 Click on Type in your business' main keyword. It can be, "roofing company", "landscaping", etc. 
Google will then list out a bunch of related keywords and terms, and you'll notice it lists some useful data, such as search volume, competition, CPC costs, etc. 
Search volume is self-explanatory but notice that Google will refuse to give you exact numbers, merely estimates.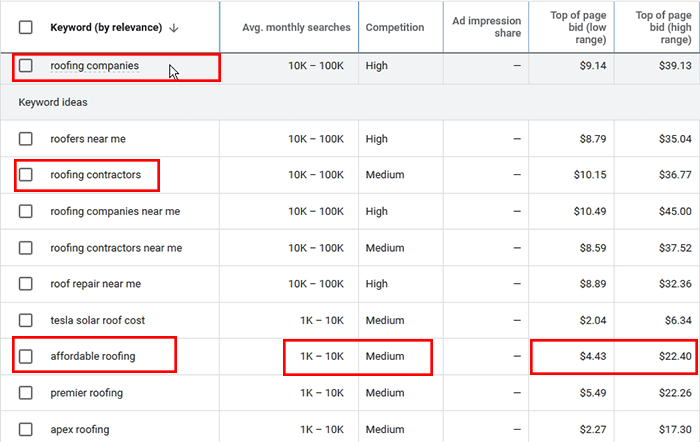 The Competition score is also a mere estimate of how hard it'll be to rank for this keyword. 
The CPC tab will tell you how much advertisers are paying to rank for these keywords. It gives you a good idea of whether or not a keyword is delivering paying customers to websites or not. 
For now, simply start making a list of terms you consider interesting, or somehow related to your business. 
By the time you've conducted a few additional searches in the keyword planner, your initial keyword list will look quite large, and chances are unless you create additional pages on your website, you won't rank for them.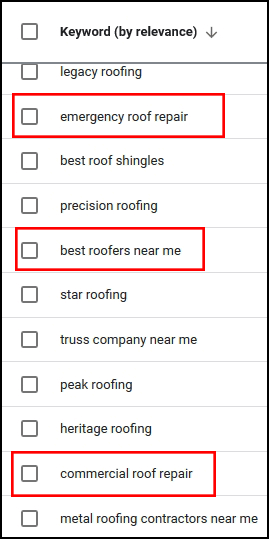 So, what can you do?
That's easy. Start blogging!
How to get website on google first page with Blogging

Blogs are massive lead generators for businesses and brands all around. In fact, businesses with blogs generate 67% more leads than those who choose not to. 
One of the most popular answers to how to get to the top of google search results comes from combining quality blogging and solid keyword research.
Blogs are also great for generating trust and building brands, which should be one of your business' main goals. 
But what are they, exactly?
A blog is a section of your business' website that features posts. These posts contain valuable and interesting information that your audience will love to share or comment on.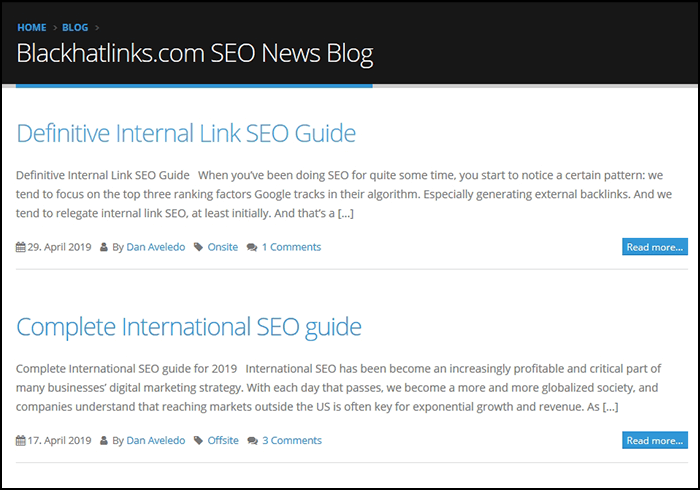 Blogs by themselves can be a business since many writers monetize it via sponsorships, advertisements or affiliate offers. 
But if you're a business, you'll want your blog to help you drive traffic to get your website noticed. Then you'll want some of this traffic to turn into customers.
And in the long run, you'll want your blog to help you establish your brand as an authority in your field. Once you do, figuring out how to get to the top of google search results is so much easier. 
But let's not get ahead of ourselves. We're focusing on how to get your website on google's first page.
And that's exactly what we'll do. 
To that end, you're going to need a website that is accessible from all devices. Which brings me to my next tip.
How to get on the first page of google: Responsive Web Design

Many business owners have a website and have even begun promoting their content. 
And yet their engagement statistics are horrible: the very few visitors they get end up leaving immediately. 
In web analytics, this is called having a high bounce rate. 
Sometimes it's due to poor keyword choices and ignoring customer search intent.  
But most of the time it's because their websites are not responsive. 
A non-responsive website means that your website can't be browsed from a Smartphone. And that's a major flaw that can tank your SEO ranking and traffic metrics since 58% of all searches online are done from a mobile device. 
The data shows that 95% of these mobile searches are done on Google. Which is why Google introduced a Mobile First Index update. 
The short and skinny of this?
If your website is not responsive, then Google will penalize it. And you'll lose a lot of money. 
A fully responsive website should follow pass each of these requirements:
It won't hide content on your website's mobile version

Loads quickly on smartphones

Has a spotless web structure

Has been optimized for all devices
This checklist follows Google's responsive guidelines down to the letter. If you're unsure whether or not your website is mobile-friendly, you can use Google's responsiveness tool here:
https://search.google.com/test/mobile-friendly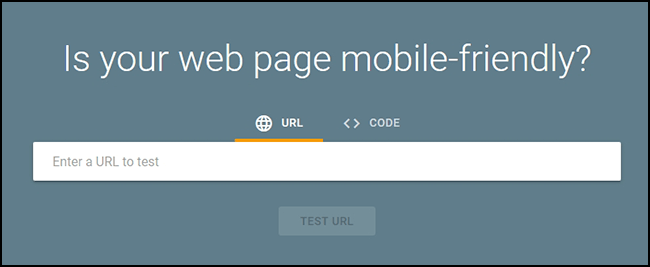 Simply type your website URL, and you'll get a complete breakdown. 
If you get a subpar score, contact your web developer and make sure they get on it ASAP. 
For those of you wondering how to get to the top of google search results in a practical way, you're going to love the next tip. 
Track Data & Trends with Google Analytics

Figuring out how to get to the top of google search results is a process. And you're going to need data every step of the way.
Thankfully, Google has a tool that can help you collect this data, and transform it into reports you can then analyze. 
It's called Google Analytics, and if you haven't already, you need to install it. 
Google Analytics can track how your users are interacting with your website. To be precise, it can track:
Where do your visitors come from,

How they're locating your website (referral links or through a search engine),

How long they stay on your website.
And more. 
Having a web analytics expert take a look at your data is highly recommended, mainly because Google Analytics tracks a lot of data and, unless you segment it in a meaningful way, you won't really get much out of it. 
When used correctly, it can allow you to know which keywords are helping you get to the top of google search results, and which ones are currently underperforming. 
For example, if you take a look at this report:

You'll notice it has a very high bounce rate. This means that visitors are entering this website, and exiting almost immediately. 
There are several reasons why this could be happening:
Poor keyword targeting

Website is not responsive (can't be browsed from a smartphone)

The page's header is disruptive (or boring)

Technical issues with the page
If you dig deep enough, you'll even be able to confirm or discard most of these options. 
After that, it's a matter of fixing the issue and re-evaluating your webpage's performance, until you get to the top of google search results. 
Now that you have this powerful tool in your kit, it's time to talk about links, and how to get them.
How to Get on The First Page of Google: Link Building

If you want to uncover how to get to the top of google search results, then pay attention to this section. 
Why?
Because link building is a top-three ranking factor for Google. 
And I'm going to share some of my favorite techniques for getting those valuable links your website needs. 
How to Get Website on Google First Page: Guest Posting

If you're wondering how to get to the top of google search results, you might also be wondering how is posting content in someone's else website going to help you. 
I got three reasons:
1. Depending on the website (and its audience), you can generate thousands of highly targeted visitors to your website
2. It helps you build your brand, especially if you're featured as an expert in your field
3. It will improve your website's SEO ranking
Guest posting was a few years ago the main source of links for many websites. 
Today?
It's still just as powerful in terms of networking and brand building. But when it comes to SEO, it comes with a few disclaimers:
First, if you guest post on someone's else website, make sure you're not linking back to their website. This is known as "link trading" and Google will devalue both of your links. 
This works both ways if you accept to host someone's guest post, don't ask them to link back to you. It'll diminish the link's value for both of you.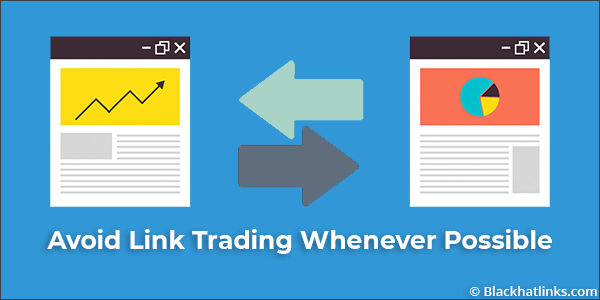 You should ignore this rule only for truly exceptional websites. We're talking websites with a Domain Authority of 70 or more. 
Second of all, make sure guest posts contain valuable information for the website's target audience. 
Think about it: the owner of this website is agreeing to host your content, and by doing so he's offering you a chance to present yourself to his carefully curated audience. 
It's your turn to thank him: do it by offering great value to his audience (which also means that you'll need to find audiences that are actually interested in your offer).
Consider these two critical factors and you'll understand how to get to the top of google search results in record time. 
Let's continue!
Buy PBN Backlinks

For the better part of the last decade, Private Blog Network (PBN) links have been the deciding factor behind getting to the top of Google search results for many businesses, affiliate marketing sites and regular blogs.
Google has taken notice and has made considerable efforts to weed out PBN links. But they're still as critical in link building campaigns as they were ten years ago. 
Why?
Because being able to generate dozens of backlinks that vouch for your website, products and content overnight is, quite simply said, too powerful to ignore. In order to generate similar SEO value for your website, you'd have to invest in months, perhaps even years of time-consuming and costly traditional outreach.
And when it comes to businesses, timing is everything. Most can't afford to wait a year or two before visitors and money start rolling in, right? 
Of course not. 
But there's a catch: 
Unless you're willing to buy top-notch, proven PBN backlinks handled by professionals, you're better off avoiding them.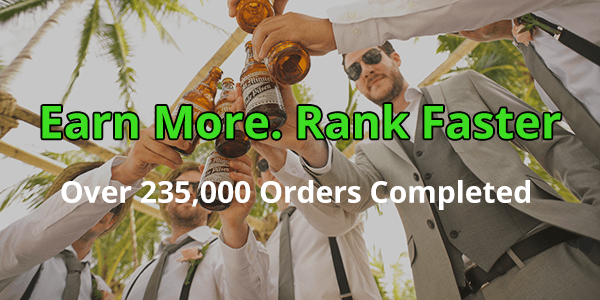 Blackhatlinks.com has fulfilled over 235,000 orders over the last 9 years, and when you've been around for this long and have serviced almost 24,000 customers, it's safe to say you're an industry leader. 
Our customers build up their business's portfolio with us and come back for more. 
Why?
Because we offer backlinks that range from Trust-Flow 15 all the way to TF-40. Each of these backlinks is kept under layers of security, privacy and carefully curated content that ensures topical relevance, killer anchor text diversification, and clockwork drip-feeding. 
Our customers value safety and return on investment above all, and that's what we offer every time. 
There are, of course, other providers. But most of them lack the expertise and resources to avoid Google's penalties. And once they link to you, it's over. You're facing penalties, de-indexing and monetary losses that are difficult to calculate. 
My advice?
Get your Private Blog Network links from proven professionals. 
Don't put your business in the hands of rookies and diversify your backlink profile with some traditional White hat links, (I'll teach you how to get these later in this guide) and you'll be golden.
Once you've ordered your custom PBN backlink pack it's time to get some links from trustworthy resource pages. 
How to Get on The First Page of Google with Resource Pages

Getting backlinks from resource pages is a fairly straightforward way to boost your SEO ranking. 
A resource page's main purpose is to link other people's amazing content. 
Once you follow all of this guide's tips, you'll notice that your website is full of useful information that people are actively searching online. 
Now it's time to make it available to them. 
Finding these resource pages should be fairly simple. 
You can use google search modifiers such as these:
Keyword "best resources"

Keyword" useful resources"

Keyword inurl:resources

Keyword "helpful links"
Slap on your main keywords and you're good to go!
These websites often have contact pages you can use to get in touch with the developer. 
Alternatively, you can email the owners directly using a tool like hunter.io
Remember: 
The owners of these websites want to offer their visitors the best of the best. Dedicate enough of your time and effort and your content should easily qualify. 
The next tip is one I regularly use for my client's SEO campaigns because it's one of content marketing fundamentals: 
Creating linkable assets. 
 How to Get Your Website on Google First Page with Linkable Assets

Linkable assets can be anything from an image, infographic, "cheat-sheet", diagram, charts, etc. 
All of these contain information or value for different audiences. And that's precisely why they're still part of the answer to the age-old question: how to get to the top of google search results.
People share these all the time, or outright use it on their websites to illustrate points. 
Let's face it:
Gathering meaningful data, analyzing it and forming a graph that clearly illustrates a message takes time. 
It's the same thing with infographics. 
Not everyone has time for time! Most would rather use your resources; all you have to do is make sure they link back to you: the source. 
If you're wondering how to get to the top of google search results while using linkable assets, simply include your website URL throughout the infographic or chart. You might've noticed we brand our images. Now you know why!
Just make sure you're not blocking key information. 
Bonus Tip:
You can also Google Reverse Image Search your charts, cheat-sheets, etc. If Google finds them hosted on other websites, simply drop them a friendly email asking for attribution/credit.
Once you got your linkable assets ready to market your content, let's head on to web directories. 
How to Get on the First Page of Google with Web Directories

When it comes to link building, there's one basic premise:
There's no such thing as enough links. 
Online directories can help you build some initial backlinks that are essential if you want to get to the top of google search results. 
Some of these directories also serve as profiles that your business can use to reach new audiences. 
Here's a list of some of my favorite web directories:
Google My Business

Yelp

Local.com

Kudzo

Yellowpages.com

Manta

Technorati

BlogPulse

BlogExplosion

Angieslist

BBB.org
The process is fairly straightforward: 
1. You create your business' profile page
2. You link to your website
3. Done 
Next, we're going to tackle a big one: e-mail outreach
E-Mail Outreach

I can already hear you groaning on the other side of the screen. 
Yes, e-mail marketing also known as e-mail outreach is still big. And if you want to get to the top of google search results you're going to have to meet and communicate with a multitude of people and businesses. 
Most likely through e-mail.
So, how can we maximize our chances of success? 
First of all, find the right candidates: people that will actually consider linking your website. 
SEMRUSH is particularly amazing for this, and it's a tool I use in most of my campaigns along with AHREF.
Type your main keyword, for example, "best weight loss pills".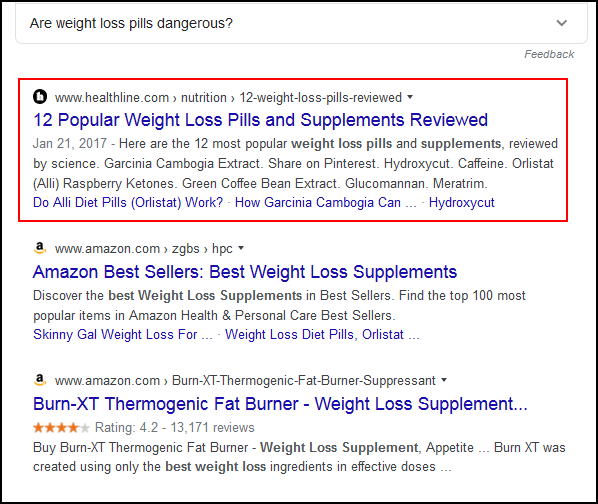 Check out the #1 result on the search engine result page. Copy their URL. 
Now go on SEMRUSH, next go to the "Backlink Analytics" submenu on the sidebar and paste the URL.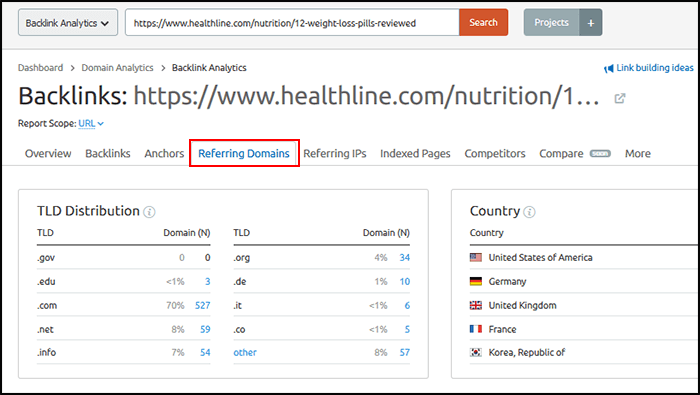 Under "Referring Domains", you'll find all the websites that have, at some point, linked this website that is working on the same niche or industry you are.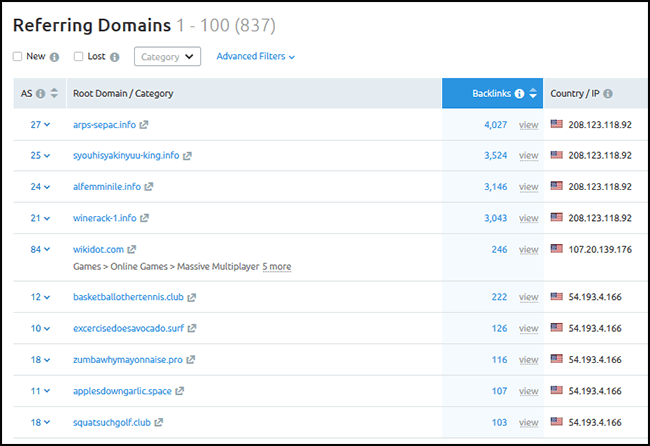 Next, do a quick scan of these URLs.
Are they spammy, Viagra selling websites that randomly linked your competitor? or are they legit bloggers, or businesses that would address weight loss pills and recommend them to their audience?
Go for the latter. Next head over to Hunter.io
Hunter.io is an amazing tool I also regularly use to find e-mails.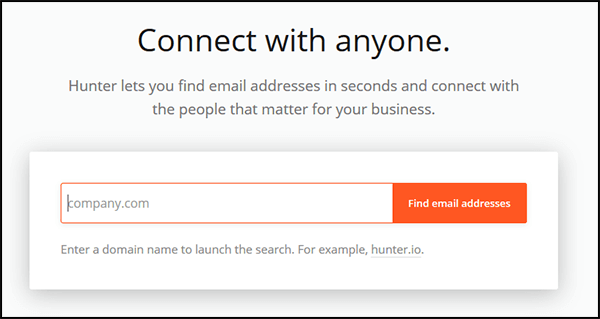 Next, I find the owner's address and send them a genuine, non-scripted e-mail.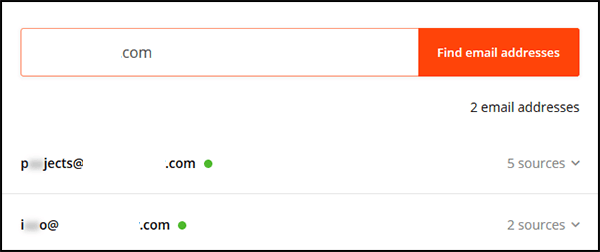 Talk about a particular blog post you might've liked, and recommend one of your top-performing pieces that might be interesting to their audience. 
That's it!
I'll be honest with you:
Chances are, the value you'll get from these links is nowhere near what a PBN backlink can offer you, but they're not bad if you're just starting out.
And now, for my final actionable tip to get to the top of google search results, let's revisit your existing content. 
Content Revamp

This is another personal favorite of mine:
Updating your content is a great way to get to the top of google search results for keywords you're already ranking for. 
You'll notice that over time, you'll begin to rank for a large number of keywords you weren't initially targeting, at least not on purpose. 
These keywords might not have huge search volumes by themselves, but combined they can pack a serious punch. 
To find these keywords, head over to your Google Search Console.
Then head over to your "Performance" report.
Filter Results by "Queries" Greater than "8"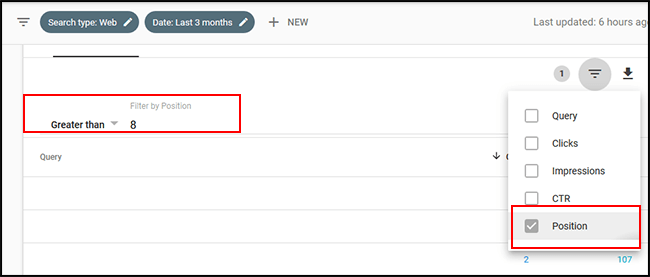 Organize results by number of "Impressions"
And there you go. A complete list of keywords with amazing potential that you're not ranking #1 yet. 
Sometimes, all you need to do is give these keywords their own subheading and further expand on them on existing articles. 
And boom. Instant rank up. 
Sometimes they'll require you to make a post dedicated to them. This can be tricky since each post is an investment. 
Figuring out if the search volume over time (conversion rate, commercial intent, etc.) is worth investing your time into making a quality post can be tough. But I'd also factor in some extra PBN backlinks or Web 2.0s to give it an extra push. 
I've found that a minor content revamp coupled with some PBN backlinks can end up saving considerable amounts of time and money in the long run. 
A complete revamp is only warranted if you feel you've missed the mark on search intent. If you consider it's worth it, then congratulation, you can get to the top of google search results for these previously neglected keywords! 
Final Words
If you want to know how to get to the top of google search results, then the answer is simple: create quality, useful content for your audience and get a bunch of links to your website. 
Running a business is a tough endeavor in itself: imagine having to figure out which links are good and which are bad for your website to boot!
And don't get me started on content creation. Understanding your audience, what it's being talked about and communicating it efficiently can also be difficult. 
Chances are, you're better off buying PBN backlinks from proven professionals that can help you get to the top of Google search results in record time. Your valuable time is best spent on making key business decisions, building your brand and optimizing your website for better conversion rates.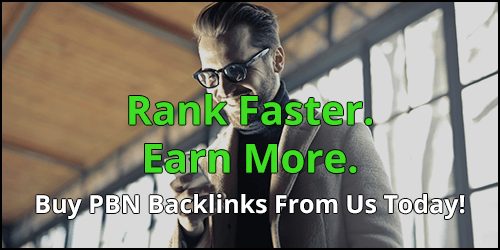 Now I'd like to hear from you:
Which one of these tips will you use to get to the top of Google search results?
Do you have a killer tip you'd like to share?
Drop us a comment down below!