How Long Does it Take to Rank in Google: Full Study + Estimations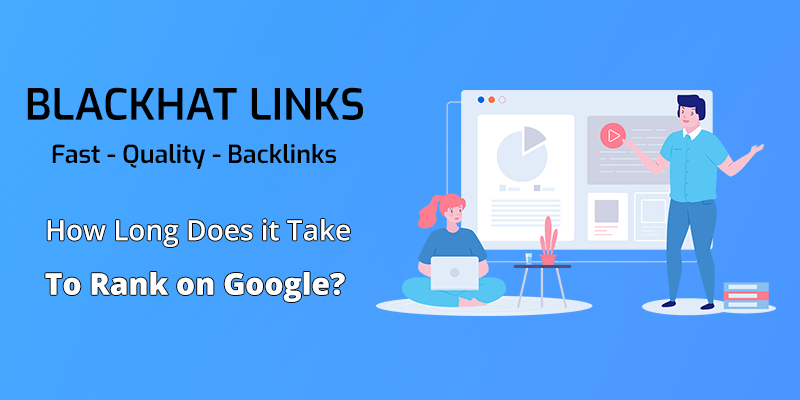 Figuring out how long does it take to rank in Google is an all too popular question in the SEO industry.
Whether you're a marketer starting your own affiliate website, or an SEO expert that's working for a client, you'll need to estimate how long to rank in Google fairly often.
Today, we're going to teach you to estimate how long it's going to take a website to get to Google's first page.
Let's begin!
How Long to Rank in Google: Factors to Consider

Figuring out how long to rank in Google depends on several factors that we'll review in detail.
Because, odd as it is, even honed SEO experts can't consistently predict how long does it take to rank in Google for any particular website.
This is why selling SEO services can be complicated.
Sure, with enough experience you can cite case studies and give accurate estimates of how long it takes you to rank websites for a number of keywords and queries.
But they'll still be estimates.
At the end of the day, it's Google that calls the shots. All we do is unearth variables in their algorithms and leverage them in our favor to get on the fast lane to success (unsurprisingly, your expertise is a factor in itself!).
So, in this article, we'll use data available from various sources and statistical analysis to determine these variables and give you the tools to estimate how long it'll take you to rank a website in Google.
Let's start with Domain Rating and Age.
Domain Authority & Domain Age

Domain Authority and Domain Age are two major factors that determine how long to rank in Google.
Ahref tracked over 2 million web pages that were first registered in their database a year ago and found out that:
5.7% of all pages ranked in the top 10 Google search results page for a given query
19.5% of all pages ranked in the top 11-100 Google search results page for a given query
They filtered results by Domain Rating, using the following parameters:
High Domain Rating: 80 or more
Medium Domain Rating: 50-60
Low Domain Rating: 30 or lower
They were met with these results:
10.8% of High DR websites rank top 10 in the SERPS
7.2% of Medium DR websites rank top 10 in the SERPS
3% of Low DR websites rank top 10 in the SERPS
This means that the higher your domain rating, the higher the chances of successfully reaching the first page of the SERP.
No surprise there.
If we take a closer look at this tiny 5.7% of pages that managed to rank in the top 10 of Google SERP, we'll notice that most of these websites got in that coveted top 10 in 61-182 days.
To be more specific:
69% of websites with High Domain Authority reached the top 10 in 61-182 days.
63.3% of websites with Medium Domain Authority reached the top 10 in 61-182 days.
60.6 of websites with Low Domain Authority reached the top 10 in 61-182 days.
This means that judging by this factor alone, it could take you anywhere between 2-6 months to get to the top of google search results.
Assuming of course you're in the top 5.7% of pages that manage to break the mold. Being in roughly the 95th percentile is quite a statement, that's tied to two other factors we'll discuss later on.

Another study shows that, on average, it takes roughly 3.39 months to reach the top of google search results (this translates to roughly 100 days).
They also noticed that the average domain rating for these high ranking pages was 49.6
Keep in mind that there were outliers in both of these studies: it's possible to rank in the top 10 for a given query even if your domain rating is lower than 30.
However, you'll realize how much of an uphill battle it is once we finish reviewing the rest of the factors.
For now, let's take a look at the Domain Age.
Domain Age

Recently registered web domains are also at a disadvantage according to several sources.
First, there's Google Sandbox.
The Google Sandbox effect refers to a filter that prevents new websites from reaching the top of Google's SERPS. Once Google is able to understand what your website is about, it gets the "okay" from big G and you're able to climb the rankings.
John Mueller, one of Google's Senior Webmaster Trends Analyst, said in 2018 that:
"With regards to sandbox, we don't really have this traditional sandbox that a lot of SEOs used to be talking about in the years past. We have a number of algorithms that might look similar, but these are essentially just algorithms trying to understand how the website fits in with the rest of the websites trying to rank for those queries. […] It's always kind of tricky in the beginning when we have a new website and we don't quite know where we should put it."
To many experienced SEOs, the sandbox is very real. It could last anywhere between 1 to 3 months when dealing with a newly registered domain, and it's something you need to consider when estimating how long it takes to rank in Google.

Once you're out of the sandbox, it's important to take a look at other factors:
If we take a look at AHREF's data, the average top 10 ranking page is around 2 years old. When they analyzed the results at the #1 position for a given query, the pages were on average 3 years old.
Don't scoff at your one-year-old domain just yet though: as it turns out, around 22% of pages that rank in the top 10 were created within 1 year.

The data shows that the chances of ranking first increase with domain age, unsurprisingly.
Around 1.2% of all pages on the first position were created within the year
Around 1.8% of all pages on the first position were 2 years old
Around 2.8% of all pages on the first position were 5 years old
This inevitably leads to the question:
Is it truly a matter of domain age and a level of "trust" factor Google takes into consideration or is it because these websites have continuously built their Domain Rating over the years?
Let's take a look at the next major factor: backlinks.
Backlinks / Link Building

We recently created a guide detailing how to get to the top of google search results, and we briefly explained how Google's ranking algorithm works (in a nutshell).
We also talked about the importance of Domain Authority, which is further stressed by the data we just showed you. As it turns out, there's only one way to cultivate domain authority:
You need to build backlinks.
In the past, we've talked about link building techniques and we highly recommend applying them on your SEO campaigns. Check out the guide here:

There are two main ways to build backlinks: through traditional white hat SEO, and black hat SEO.
White hat SEO is all about networking, building relationships, and content marketing. It's costly by nature and requires a keen mind for marketing in order to get considerable returns.
Blackhat SEO, on the other hand, revolves around buying Private Blog Network links and diversifying backlink profiles through the use of Web 2.0 and fake editorial links. It's cheaper, and when done correctly, yields a considerable ROI (Return On Investment).
We at Blackhatlinks have worked in the SEO industry for over 9 years, and through:
Hard work,
Extensive tests, and
Major infrastructure investments
We have learned a key lesson:
When our customers buy PBN backlinks, they expect links that are safe to use and pass considerable SEO juice. They're investing money to rank for their target keywords, not to deal with hassles.
This is what we've delivered to over 25,700 + satisfied customers over the years.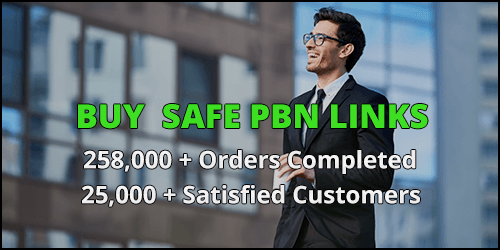 With 259,796 completed orders to date, we've been able to serve our loyal customers and bring measurable value to their businesses.
We understand that waiting three years before you're able to get money rolling through online sales is not realistic for many.
Our packages offer solutions to all budgets and guarantee you'll get incredible value for your investment.
Regardless of your backlink generation methods, it's safe to say that the resources you're willing to invest in link building will be a major factor in figuring out how long it'll take for you to rank in Google.
Let's take a look at another key variable you need to consider: competition.
Keyword Competition

Another variable when figuring out how long to rank in Google is Competition.
Online Marketing is a numbers game. Most niches and industries will have some really high volume keywords that bring the lion share of the revenue to a business.
AHREF also measured if 1-year-old websites could rank for high, medium, and low volume queries.
The results?
Only 0.3% of pages were able to rank for a high-volume keyword in less than a year.
Only 1.3% of pages were able to rank for a medium-volume keyword in less than a year.
Only 4.8% of pages were able to rank for a low-volume keyword in less than a year.
If we look at that incredibly low 0.3% of pages that managed to rank for high volume keywords in the first year, around 68% of them managed to do so around the 300-365 days mark.
Meaning, that it's exceedingly rare for new websites to snag these high-value terms in the short run.
Low volume keywords are a different game, 50% of these websites can rank for these less-competitive terms in 1-2 months.

At this point, it seems that when it comes to figuring out how long does it take to rank in Google, most optimistic estimates only apply to companies with large backlink budgets and extremely competent SEOs.
Which brings us to our last factor: SEO expertise.
SEO Expertise

Having a competent professional at the head of your SEO efforts is another major factor you need to consider.
In Formula 1 there are many stories of phenomenal drivers worth examining. They'd win races with cars that weren't, objectively speaking, as powerful as their opponent's.
But their expertise made all the difference.
The same principle applies to wars and battles throughout history: competent commanders have beaten bigger armies because of effective leadership.
Why is this relevant?
Well, according to all the data we've reviewed, only a very small percentage of websites actually rank for valuable terms in Google's SERPs top spots.

Make no mistake: there's no luck involved in this process. There's only discipline, preparation, an appropriate SEO budget, and a seasoned SEO expert handling the website's online marketing.
An SEO contractor that brokers low-quality backlinks for your website is unlikely to bring you results in the SERPs. In that same train of thought, an SEO service that focuses 90% of their efforts in on page SEO is equally unlikely to turn the tides in your business' favor.
When you enter the SEO world, it's paramount that you understand you're fighting a fierce war with your competition. If you don't use all available tools to outsmart your opponent, you'll lose. It's as simple as that.
Managing expectations and adopting a strategy that works with your client's budgets is another skill many SEO experts develop over time. This is how you deliver initial results that encourage your clients to invest more in the long run.
If you're reading this blog, chances are you'll be handling your business' SEO. Learn and apply as much of the knowledge we give you on a daily basis to get the jump on your competitors!
Closing Words

Figuring out how long to rank on Google depends on so many factors that it's best to assess this on a case by case basis.
Nonetheless, that doesn't mean that a new website can't rank for valuable keywords within the first 12 months (especially If you have a considerable budget and a seasoned SEO expert that knows how to make the most out of it).
Older websites with a curated backlink profile will have an obvious advantage, but with solid SEO copywriting and Content Marketing, it's possible to topple them in a matter of months.
In that sense, a reasonable answer to the question "how long to rank in Google" would be anywhere between 3 to 6 months. Perhaps more, if you're going for very competitive terms.
We hope you enjoyed going through all this data as much as we did. Thanks for reading!